Hometown 4th Festival
ATTENTION: The Hometown 4th Parade has been moved to the 5th at noon.
Join in with the music, food, and fun on Friday, July 4th and, Saturday, July 5th!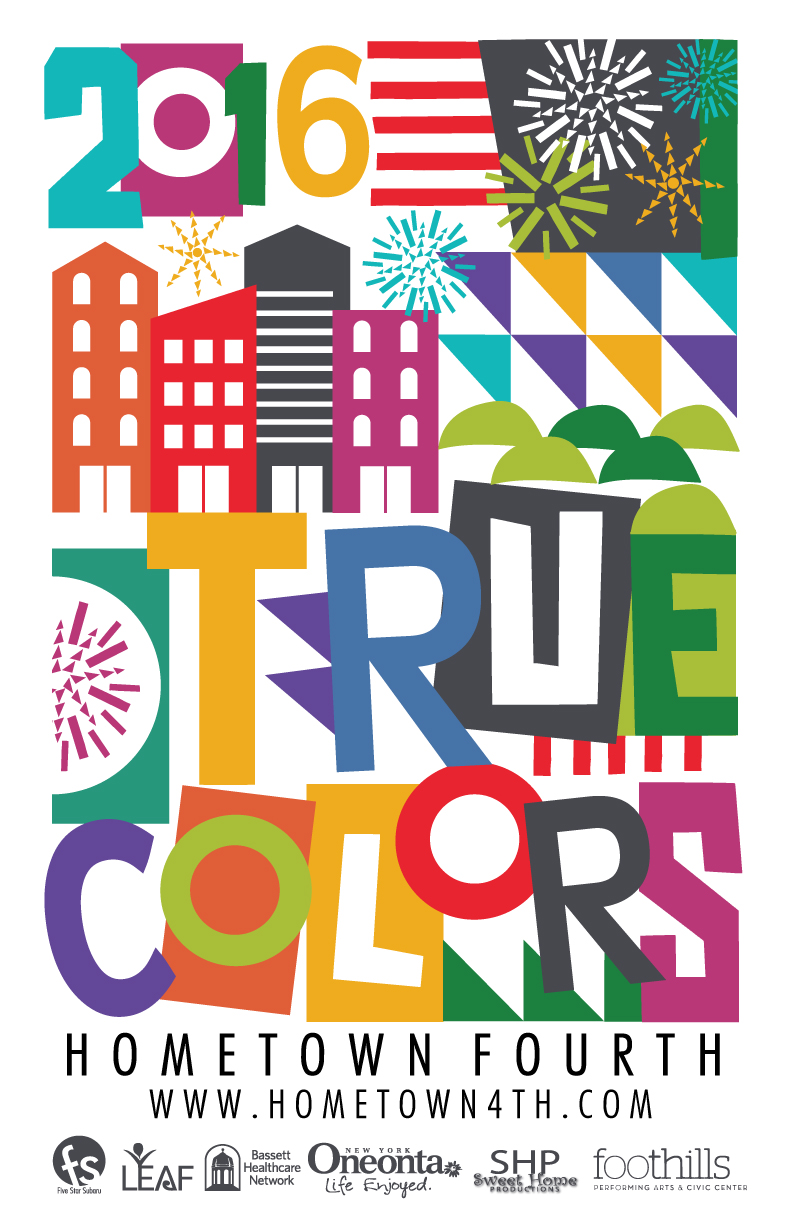 First Night Oneonta and Five Star Subaru present Hometown 4th of July in Neahwa Park Monday, July 4th 2016 (Rain Date: Tuesday, July 5th 2016)


5K Color Run in Neahwa Park
To register:
www.coloroneontarun.com
Register by June 10th for free tee-shirts!
Race: 10 am-12 pm  
PARADE
12 pm – 1 pm

Foothills Performing Arts Center to Main Street to Neahwa Park
THE TERRY DOYLE BATTLE OF THE BANDS
3 pm
to sign up e-mail firstnightoneonta@gmail.com 
or call 607-432-0090 x 106
ENTERTAINMENT
1 pm – 11 pm
The Terry Doyle Battle of the Bands
The Horseshoe Lounge Playboys
Sergeant Pepper's Phony Hearts Club Band
Cosmic Karma Fire
Blues Maneuver
The Spectacular Average Boys
DrumQuest
Laurens Marching Band and Color Guard
Hill City Rollers
Hillbilly Junkyard
The Steve Fabrizio Band
Blendos Basketball League Games and Dunking Contest
Community Kickball and Volleyball
Osborne Entertainment Bounce Houses
Adrenaline Zone Laser Tag
Plus Dance, Martial Arts Demos, Classic Car Show, Arts and Crafts, Delicious Food, Face Painting, Kids Activities and More!  
Free Oneonta Outlaws Baseball Game courtesy of Five Star Subaru
6 PM
Five Star Subaru's Fabulous FIREWORKS display
9:30 PM
For more info visit: www.hometown4th.com
On Facebook: www.facebook/hometown4th